Venue
University College of Engineering Viluppuram, TamilNadu, India
University College of Engineering Villupuram is one of Anna University's 13 constituent colleges in Tamil Nadu. The campus is situated in Kakuppam, Viluppuram, 7 km from Viluppuram town and 4 km from Viluppuram Railway Junction (VM). The campus has good infrastructure and is located in a beautiful and serene location. All other needed facilities are available on and near the campus.
Location: OpenStreetMap

Mode of transportation
For the event venue, the nearest railway station is Viluppuram Junction(VM), which is about 4 km away, and the nearest bus station is Villupuram New Bus Stand, which is about 7 km away. These two are the best ways to reach the venue. You can book a bus or train to Viluppuram for your transportation. There is no airport near Vilupuram, but you can fly to Chennai Meenambakkam Airport and then take a train or bus to Viluppuram.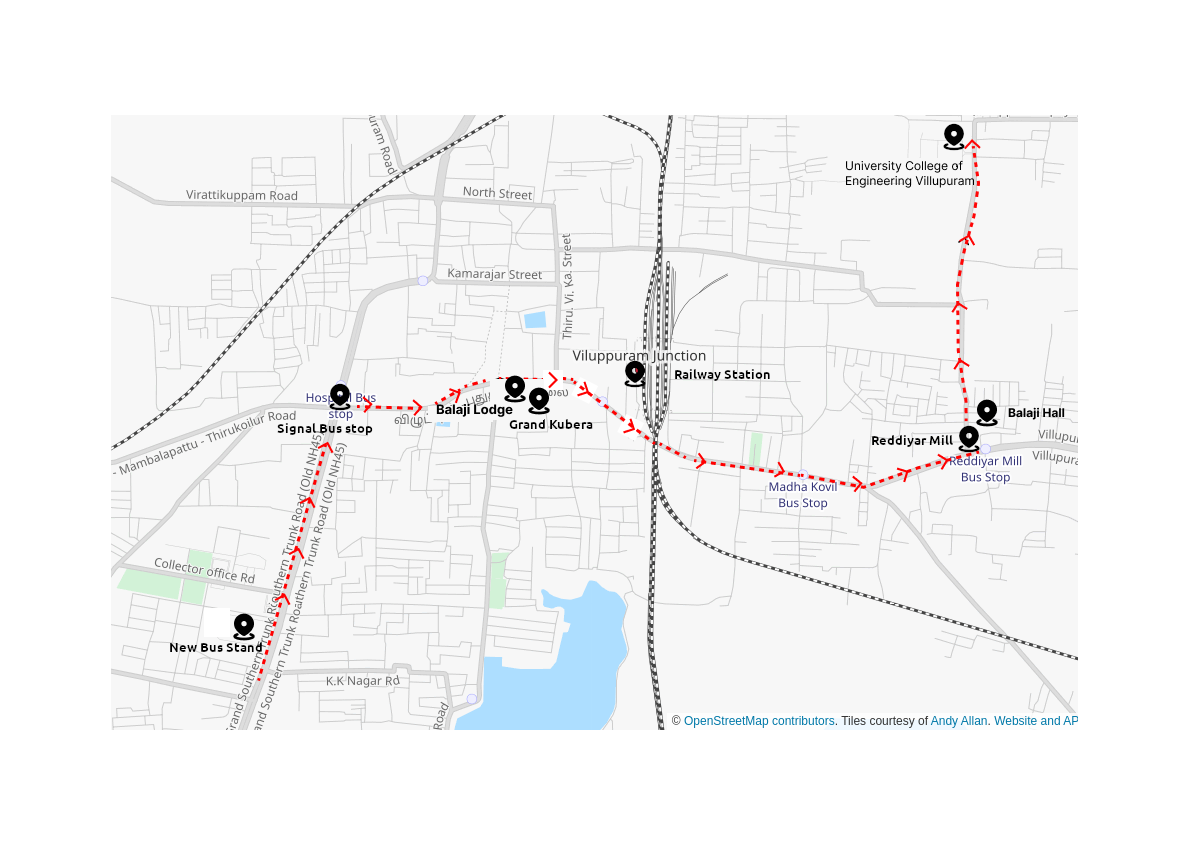 You can take an auto rickshaw or a local bus from the bus/railway station in Viluppuram to the event location - Kakuppam, which is located next to the Reddiyar Mill bus stop. All local transportation is frequently available from 6:00 am to 10:00 pm.
For your better transportation, Our transportation will be available from Reddiyar Mill bus stop to reach the event venue.
Accommodation
In-campus accommodation is restricted to students from the University College of Engineering, Viluppuram. Other attendees of the conference will have to find nearby self-paid accommodations. However, our organising team will assist you based on your request. Following is a list of nearby accommodation facilities, some are closer to Venue.
Devi Bala Residency
Anandha Guest House
Sri Periyanayaki Guest House
Royal Guest House
Archana Residency
ES Lodge
Food
Lunch will be provided for all confirmed attendees on both days of the event, based on the preference you choose while registering. Other meals during the day will not be provided.